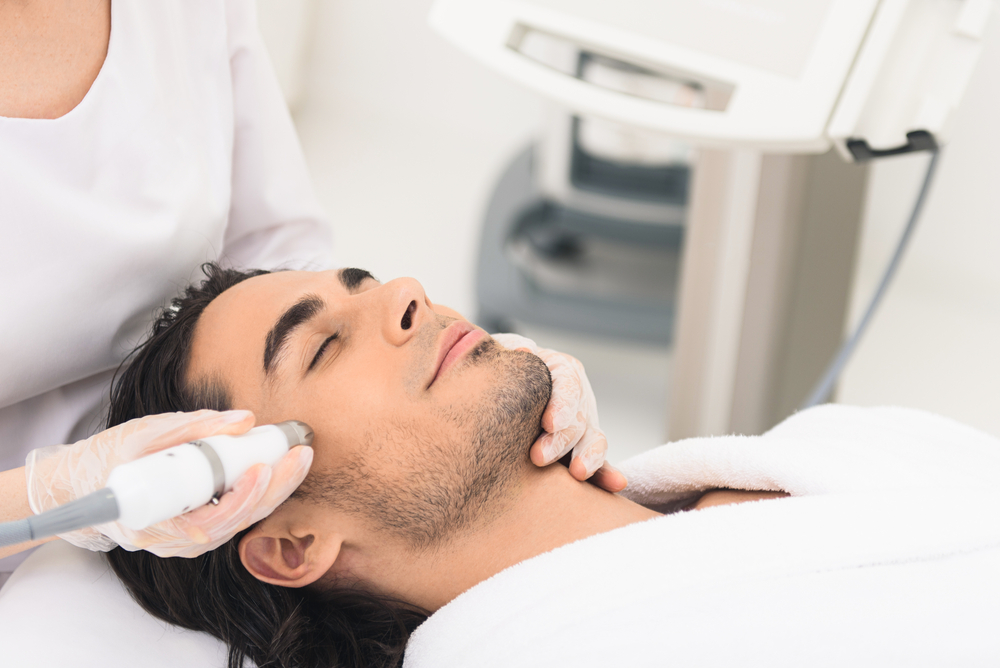 While temperatures may be getting warmer, it doesn't mean that our skin has fully recovered from winter.
Despite protective and restorative creams, serums, and moisturizers, many men are still experiencing dry, flaky, or irritated faces.
Fortunately, Clear + Brilliant is a non-invasive treatment that can refresh and revitalize skin tone and texture with zero downtime.
What is Clear + Brilliant?
Clear + Brilliant is a fractional laser that can restore elasticity, radiance, and evenness to the skin in as little as one treatment.
Top aesthetic experts often recommend this procedure before an event or special occasion or to complement your skincare regimen.
How Does Clear + Brilliant Work?
By creating microinjuries in the skin's surface, Clear + Brilliant helps to stimulate collagen and diminish pores, fine lines, wrinkles, and discoloration.
These channels also allow products to be better absorbed by the skin.
What Men Can Expect from Treatment?
Patients interested in Clear + Brilliant will have a consultation with a skincare expert to determine areas of concern. At this time, men will be advised to attend their treatment with a clean shave in order for the laser to effectively and uniformly target the skin.
On the day of the procedure, photographs will be taken and a topical anesthetic cream will be applied for 20-30 minutes.
During the 20-minute treatment, the patient will wear protective eye shields, and the Clear + Brilliant hand piece will glide over the skin delivering even and controlled energy.
Post-procedure, a serum or a cooling mask may also be used to enhance results and improve patient comfort.
Recovery and Results
Patients may look and feel as though they have a slight sunburn, and the redness will dissipate over the course of a few hours.
All normal activities may be resumed immediately after, but sun exposure should be avoided. In addition, a daily broad-spectrum sunscreen with a 30 SPF or higher should be used for the next two weeks.
While smoother and clearer skin can be noted after one treatment, four-to-six treatments are recommended for best results. Treatments can be performed every four weeks.
To refresh your face for spring, please call GlamDerm today to schedule a Clear + Brilliant consultation.