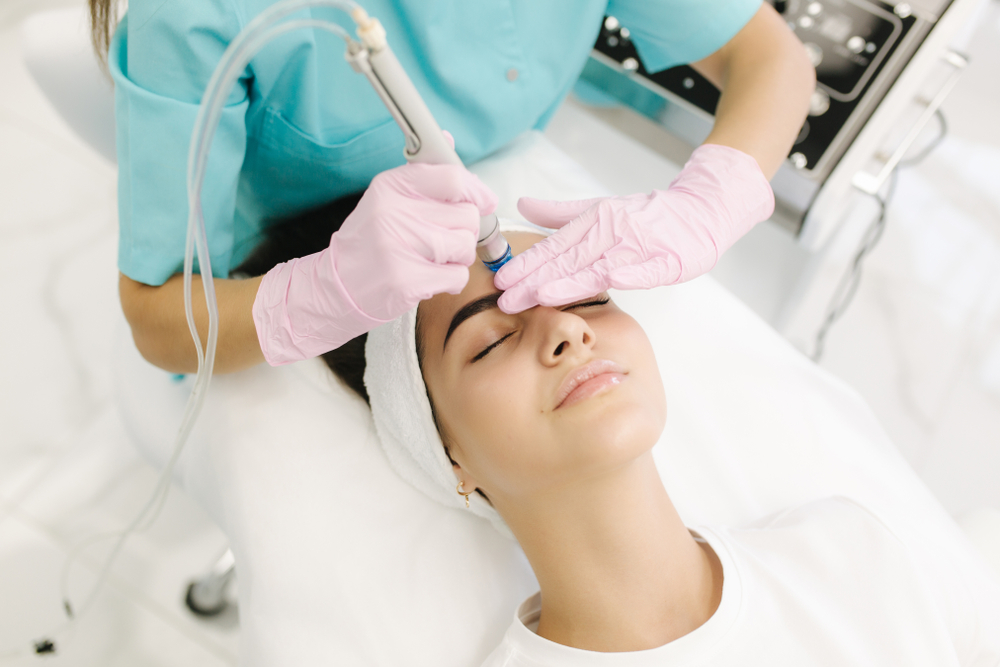 At the start of a new year, many women and men are looking for ways to enhance, revitalize, and purify their skin. If this sounds like you, you may be considering a number of treatments including HydraFacial.
But before undergoing treatment, there are likely a number of thoughts running through your mind – What does HydraFacial do? Does HydraFacial really work? Is HydraFacial right for me?
To find out the answers to these questions and learn all about HydraFacial, read on.
What Does HydraFacial Do?
In order to answer the question – Does HydraFacial really work? – it's important to explain how the revolutionary treatment operates.
One of the key benefits of HydraFacial lies in its patented Vortex technology. Through a handheld wand and unique treatment tip, it:
Cleanses away superficial residue
Applies glycolic and salicylic acids to remove oil, dirt, bacteria, and dead skin cells
Comfortably extracts pore-clogging impurities
Infuses skin with a nourishing blend of antioxidants, peptides, and hyaluronic acid
This process not only purifies and rejuvenates skin, it also seals in moisture and provides much-needed hydration.
Does HydraFacial Really Work?
Before undergoing treatment, you may be wondering – Does HydraFacial really work?
If you are considering this skincare solution, you can rest assured that it is highly effective for a wide-range of skin concerns, including: Fine lines, wrinkles, photodamage, hyperpigmentation, redness, acne, oily skin, enlarged pores, dullness, roughness, dry skin, and dehydrated skin.
What's more, HydraFacial is noninvasive, nonirritating, and safe for all skin types and tones. You can even undergo a 30-minute treatment over your lunch break, as it doesn't require any recovery or downtime.
Results are both instant and progressive, making HydraFacial ideal before a big event or for ongoing skincare.
Is HydraFacial Right for Me?
HydraFacial treatment can be tailored to each patient's needs and goals with a variety of add-ons and boosters.
As such, it can benefit anyone who wants to counteract signs of aging, revitalize skin, and restore a healthy, glowing complexion.
Get Started with HydraFacial
If you are considering HydraFacial, please call our office today to schedule a comprehensive consultation with one of our highly skilled and talented providers.