When you first get into beauty, you're faced with quite the conundrum: Do you go with drugstore skincare products or high-end ones? On one hand, drugstore beauty is inexpensive, accessible, and quite well-loved. But high-end has high claims, fancy packaging, and a host of influencers and fans backing it up. You're left wondering if it's all one big marketing ploy or if there's really a difference between the cheap and expensive stuff.
The good news is that the experts say there's a place for both in your skincare routine. High-end skincare is expensive and fancy, so it has to be better, right? Not quite. We asked two dermatologists what they think about the drugstore vs. high-end dilemma, and their response was shocking.
Alto Defense Serum
"I prefer vitamin C serums that contain more stable formulations of vitamin C like Skin Better Science's Alto. It contains one of the most stable forms of vitamin C: tetrahexyldecyl ascorbate," Dr. Mack said.

Dr. Mack also looks to the concentration of the active ingredient, which can often be an indicator of why the price is higher on a product, looking for stable forms of high-quality versions of vitamin C like tetrahexyldecyl ascorbate and L-ascorbic acid. "I also look for brands that contain retinoids (vs. retinols), like Skin Better Science's Alpharet," Dr Mack said.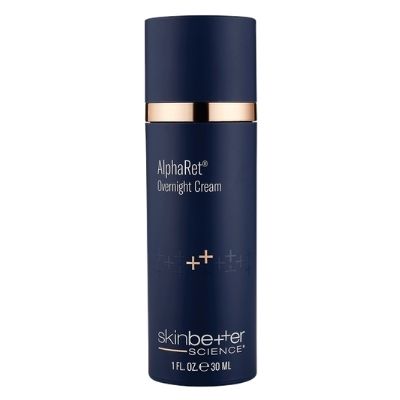 AlphaRet Overnight Cream
This dermatologist-loved formula combines alpha hydroxy acids and retinoids for an overnight treatment that tackles fine lines and wrinkles, acne, texture, and hyperpigmentation.